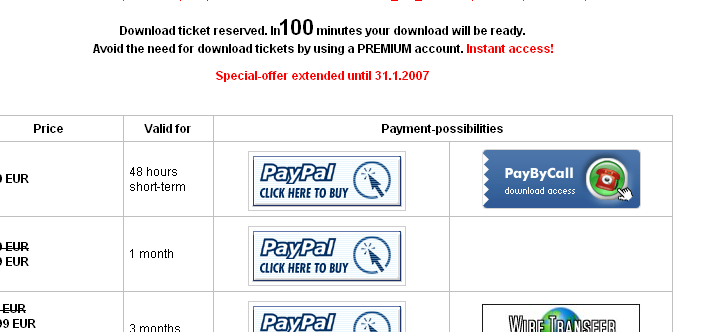 Wait Periods.
Pop-up ads.
Misleading interfaces. (Where's the Download Button? is the new Where's Waldo?)
But who would blame a file-hosting service? They're hosting our files, aren't they? For free, right? And they need to recoup their bandwidth costs, right?
Oh, right. The age of bandwidth costs is over.
What do you think? Would you prefer an integrated P2P network, or are you comfortable with the Wait-N-Download model?
This entry was posted on February 7, 2007 at 7:40 pm and is filed under General. You can follow any responses to this entry through the RSS 2.0 feed. You can leave a response, or trackback from your own site.